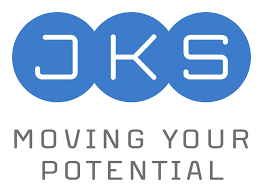 Senior customer support center specialist for NKT, Asnæs
Do you have excellent Swedish skills and solid experience with customer service tasks from an international production company?
JKS CAREER is looking for a candidate to join the Commercial Support Center, North Europe, in Asnæs. You will be part of a team of 11 dedicated and competent colleagues who all have wide experience in order handling, administration and tender processes.

The Commercial Support Center is now expanding and we are looking for a candidate for the Order and Tender handling team to develop and strengthen both teams with additional skills and competencies.

The overall purpose for this role is to support and participate in the transformation described in the Strategy Excellence 2020. As part of this strategy, the Commercial Support Center in Asnæs is to take over the tasks from the Commercial Support Center in Falun. This is why it is necessary that you are fluent in Swedish - both in speech and in writing.

Primary work tasks
Order team:
Order handling of key account customers from Sweden and UK
Participation in customer meetings when needed
Sales support for internal NKT sales persons
Implementation of EDI solutions

Tender team:
Tenders Building wire, 1 kV, MV and HV, for mainly Sweden, Denmark and UK/Ireland
Daily business quotes DK/SE/UK wholesales/OEM/utility customers
Sales support for internal NKT sales
Development and maintenance of calculation tools
CRM system super user

Qualifications
We do not require any specific educational background, most important is your experience with the tasks listed above combined with your personal skills and qualifications:
Fluent in Swedish – in speech and writing
Experience in implementing new IT tools, e.g. ERP systems and or CRM systems (SAP), EDI systems
Great knowledge of MS Excel
Experience in process description and optimization
Good technical knowledge and business understanding will be an advantage
Experience in VBA coding will also be an advantage

Personal skills and competencies
As a person you are goal oriented and have a strong drive – you make things happen. You thrive in a busy and international work environment and enjoy taking on new and challenging tasks. You will have some degree of contact with both internal and external stakeholders, so it is important that you have great communication skills and that, by nature, you are positive and service minded.

Work location
Toftegårdsvej 25, 4550 Asnæs

About NKT
NKT has pioneered the cable industry since 1891, and today we are still proactively meeting the world's constantly growing need for power. We achieve this with our unparalleled energy transportation expertise and cost effective manufacturing at the highest technological level, and with the regeneration of the environment in sharp focus. We have a 'global' mindset rooted in trusted partnerships, and we firmly believe that by working together we can shape the future and use our passion to bring power to life.

NKT is a global and recognized provider of turnkey AC/DC cable solutions with headquarters in Denmark. We employ approximately 3400 people, and realized a 2017 revenue of EUR 1 billion in std. metal prices. NKT is listed on Nasdaq Copenhagen.

Read more at www.nkt.com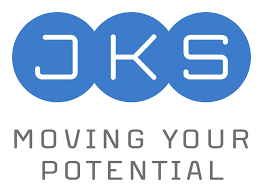 Ansøg
Apply and contact
JKS CAREER is responsible for the recruitment process. If you have any questions, please do not hesitate to contact Recruitment Consultant at JKS CAREER, Eva Nestler, on +45 30 85 13 11.

Send your application and resume as soon as possible, as we will continuously be conducting interviews and the position will be filled when the right candidate is found.
Ansøg på hjemmeside
Datoer
Oprettet: 9. maj 2019
Ansøgningsfrist: Løbende optagelse
Forventet start: 1. juli 2019

Arbejdsgiver
JKS Holbæk
Ahlgade 26, 1. sal
4300 Holbæk
Holbæk Kommune, Danmark